Based in Hamilton, Ontario, Star Powder Coating Inc. is a local company that has been in business for over two decades, providing high quality powder coating services to small and large Commercial, Industrial & Residential customers. We provide high quality finish to the metal that is affordable & durable. Our goal is to provide professional quality and efficient powder coating services, for projects of all sizes, to industry and the public with friendly, competent and reliable services.

Why choose powder coating over paint?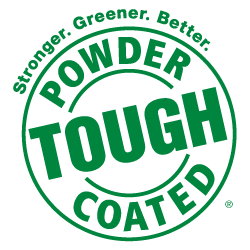 • Significantly more durable than conventional wet paints - extremely resistant to chips, abrasion, heat, UV light, and various chemicals
• Environmentally friendly - no hazardous materials, vapors or disposal concerns
• Wide selection of OEM and custom colors available including translucents, textures and metallics
• Consistent application - no runs, drips or sags
• Extremely quick - part is ready for service in less than an hour after heat cure. There are no additional drying or curing times as with liquid paints
• Proven results!

We offer Pick Up & Delivery
anywhere in Southern Ontario.

OVEN SIZE: 10' x 10' x 20'
OVER 200+ COLORS IN STOCK

Call us today: 905-545-3549




CAR RIMS SPECIAL

Sandblast & Powder Coat all 4 rims for only $450